End Of January Grocery Cash Back Deals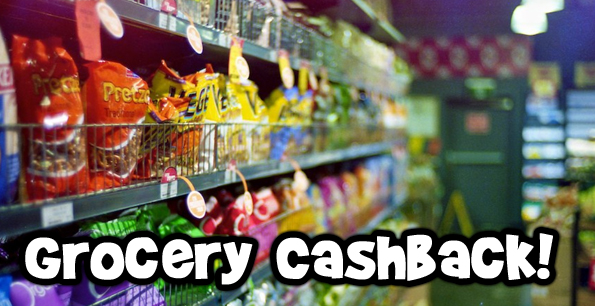 Who are you rooting for this weekend? The Patriots or the Seahawks? Get ready for the XLIX's Super Bowl this weekend with these top cash back deals from Checkout 51, Snap by Groupon, Zweet and CartSmart.
Here's a short sample of the kind of cash back deals you can expect this week:
Frank's Red Hot sauce: $1.50 cash back
2 Delissio rising crust or vintage pizza: $1 cash back
Silk cashew beverage: $1 cash back
Pepto Bismol: $1 cash back
Just in time for the Super Bowl this week-end, there are also a couple of cash back deals between $1 and $2 on select bottles of alcohol like Absolut berri acai vodka, J.P. Wiser's deluxe whisky, Big House The Birdman Pinot Grigio, etc.
This week, Snap has added 3 new cleaning offers:
2 Pledge floor care items: $7 cash back
2 Pledge furniture items: $5 cash back
2 Scrubbing Bubbles toilet cleaning gels: $4 cash back
Plus as usual, you can also get the following cash back deals:
Thursday, January 29th

Salsa: $0.25 cash back
Butternut squash: $0.25 cash back
Friday, January 30th

Blackberries: $0.25 cash back
Green bell peppers: $0.25 cash back
Saturday, January 31st

Beets: $0.25 cash back
Soybeans: $0.25 cash back
Sunday, February 1st

Truffles: $0.25 cash back
Black beans: $0.25 cash back
Here are some of the 24 cash back deals available at Zweet this week:
Pedigree dry dog food: $1 cash back
Bolthouse Farm Smoothie: $0.75 cash back
Ben & Jerry's ice cream: $0.50 cash back
Cape Cod kettle cooked potato chips: $0.50 cash back
Apples: $0.25 cash back
Tomatoes: $0.25 cash back
All of this week's Zweet deals expire next Tuesday, on February 3rd.
With regards to CartSmart, you absolutely need a smart phone in order to take advantage of the offers. This week, you can get:
O-Live & co. oil: $1 cash back
vitaFusion multivitamins: $1 cash back
Guy Fiery salsa or BBQ sauce: $1 cash back
Fleischmann's yeast: $1 cash back
Pillsbury toaster strudels: $0.75 cash back
Newman's own dressing: $0.75 cash back
I was surprised to see that there is also a $1 cash back deal on G.H. Cretor Chicago popcorn mix because I have been absolutely obsessed with these for a couple of weeks now! It's actually on sale for just $4.99 at Costco right now.
Happy grocery shopping Moosers!