Dove Cream Oil Body Wash: Buy 1 Get 1 Free!!!!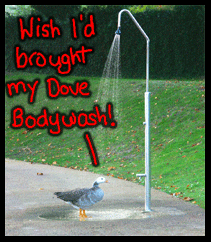 Here we have a great new free coupon from Save.ca. You can order a coupon for "buy 1 get 1 free" on Dove Bodywash. Just tick the box beside the coupon and save.ca will mail it out to you.
The next step is to find a hot deal on the Dove body wash at a store near you. Check it out at Shoppers, or your local grocery store and make sure you get a good deal!
Apparently it is valid until April 2009, so we can hopefully stock up on loads of this lovely body wash!
I love the regular Dove shower gel range. It leaves my skin lovely and creamy and soft and smooth! I haven't tried this "cream oil." Yet!
Thank you for the piccy Martin-James!