Cut The Cost Of Digital Photo Printing @ Costco Canada!
Do you have a few billion digital photos stored on your PC that you never quite got round to tidying up and printing out? I do!!?! Well, I don't have billions, I'd probably say thousands. Sometimes I see these offers for free prints and make use of them, and get a few printed out at a time, and share them with friends and family.
Where

: Online @ Costco Photo Centre

Online Promo Code

:

CWWSA216
What: Up to 100 6x4 digital prints for $0.10c
Expires: 1st March 2009
I spotted another coupon code for digital photo printing:
Discount Code

:

CWMS1223
What: 5 free digital prints (5x7)
Expires: 28th February 2009
You can probably only use one code per order though (Just place 2 separate orders)! Of course, you have to be a Costco member to create a photolab account for your digital photos. When you order online, you can pay extra for shipping, or you can collect at one of the Costco locations – eligible stores are listed online.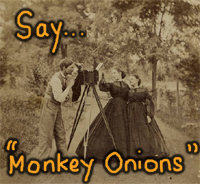 I'm an amateur Photoshopper, I dabble in the dark arts of image manipulation! Last summer, we had a big family get-together. I'm from a pretty huge family 309 sisters and 1 brother. Even so, it was just close relatives and there were about 30 of us. That included four under 6 year olds, who were hyped-up on sugar. We tried to get everyone in a nice group shot, but you know how it is – someone is looking away, someone is blinking, and someone else is picking their nose. So I set up my little digital camera on the tripod and took quite a few shots of almost the exact same scene.
Later on, I fired up Adobe Photoshop and starting clipping and chopping. I put all the best faces into one photo, making sure everyone was at least sort of smiling and looking in the general direction of the camera. I got rid of any nasty devilishious red-eye. I even photoshopped in the dog's leg where it was occluded in one picture! The result was one of the best family photos we've ever had done – even rivalling that done by a professional photographer the year before!
Thanks photo_history.