Checkout51 & Snapsaves Offers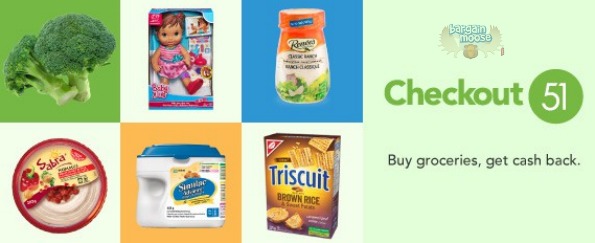 Another week means another group of offers from both Snapsaves and Checkout 51. This week you will see a variety of grocery deals, some cleaning offers and some beauty items as well.
All of these offers will be available until April 16th, 2014 or until they run out.
Renee's Classic Ranch Dressing 355 mL bottle- $1.50 cash back
Easy-Bake Ultimate Oven refills Any variety- $1 cash back
BABY ALIVE Baby gets a boo-boo doll- $5 cash back
Special K* Flatbread Morning Sandwich Any variety- $1 cash back
Vaseline Spray Lotion Any variety of 184 g- $2 cash back
Hellmann's Creamy Balsamic- $1 cash back
Alberto European Styling products Any variety- $1 cash back
Club House Gravy Mix Any variety- $0.75 cash back
Hydro Silk razors + Skintimate shave gel- $3 cash back
These are just a few of the offers they are offering this week.  You will notice that this week they even included some kids items such as the BABY ALIVE and Easy-Bake Oven items, which is great!
Here  is a look at some of the great offers you will find this week:
Friday, April 11th
Robin Hood Quick Oats- $1 cash back
Papaya- $1 cash back
Saturday, April 12th
Sun-Maid Pitted Prunes- $1 cash back
Voortman Turnover Soft Cookies- $1 cash back
Sunday, April 13th
Bluewater Traditional Seasoned Fillets- $1 cash back
Kashi Crackers- $1 cash back
Monday, April 14th
Dole 100% Juice- $1 cash back
Vita Coco 100% Pure Coconut Water- $1 cash back
Tuesday, April 15th
Olympic Organic Yogurt- $1 cash back
D'Angleo Vegetable Oil- $1 cash back
Bargainmoosers, how much have you saved using SnapSaves or Checkout 51?