Candy Meister Canada Coupon: $8 Off your First Order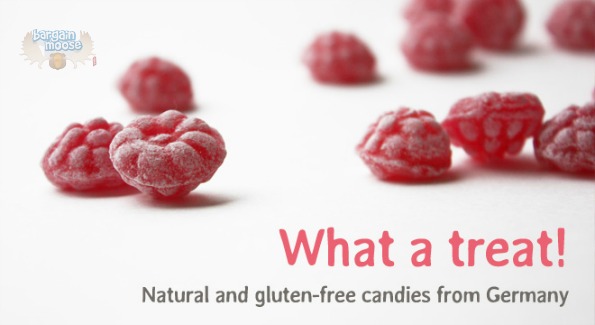 Candy Meister sells mostly natural, vegan, gluten free, corn free, and dairy free German candy. Right now, they have a coupon code for $8 off your first order and that is certainly worth smiling about!
Click here to shop Candy Meister Canada now
Coupon Code: SWEETPANTYDEAL
Discount: $8 off
Expiry: 31st July 2014
I recently was sent a sample of Candy Meister through my Panty by Post subscription and it came with the coupon code you see above in case I wanted more. The sample pack I received came with a Green Apple Drop and a Cherry Drop. Now, I am a sucker for anything green apple so I had that drop myself and gave the other one to my husband. The taste was so good. It wasn't overwhelming, like I had just been hit by a green apple steam train, but it was a lovely moderate flavour and the balance between the tartness of the apple and the sweetness of the drop was perfect. I'm afraid I cannot review the cherry drops as my husband ate that one, but he certainly didn't complain! Both the cherry and the green apple drops retail for $3.81 per 100g.
I have a wish list about the length of my arm now. I really want the Sweet Raspberry candies because they have been my favourite since I was five years old. My grandmother actually decorated my birthday cake, when I turned five, with raspberry candies. For something very different, I would like to try these Green Woodruff Leaves. The reviews are very positive and there might be some interesting side effects of the woodruff that could be very beneficial for us girls (go read the comments!).
They also have a large selection of Herbal Candy, which have medicinal properties. While I hate the taste of licorice myself, I might buy these Anise Sticks for my partner. They help soothe congested lungs and airways, which is always helpful during cold season. They also retail for $3.81 per 100g.
There is no minimum for this coupon, but your cart must total $20 after coupon for Candy Meister to ship. If your cart total falls below this, there will be a surcharge equal to the difference just to bring your cart up to $20. That is silly: just get $20 worth of candy after the discount! Candy Meister Canada also offers free shipping on all orders of $49 or more across Canada. I think that is a very reasonable shipping charge. If you cannot make that minimum, shipping is just $5.