Canadian Coupons: Chapman's Ice Cream $3 Discount Coupon!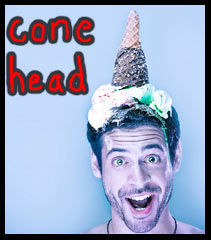 If you'd like a free coupon to get $3 discount on your next purchase of Chapmans Ice Cream, here's the scoop on how to do so! (Did you get my pun? Scoop? Ice Cream? Gettit? Eh? HA HA)
Use the contact form on Chapmans.ca and fill in all your personal details. In the "comments" section, simply ask for some of their free coupons. They will then mail you out a $3 discount coupon which you can use when you buy some of their ice cream in your local supermarket!
This Chapmans freebie used to provide a $5 coupon, but I guess they've had loads of people asking for them since this is popular on many forums. They now only give out the $3 coupons. Still, better than nothing!!
Thanks for the picture aknacer.