Where to Get an Online Gift Card for Your Geek this Christmas!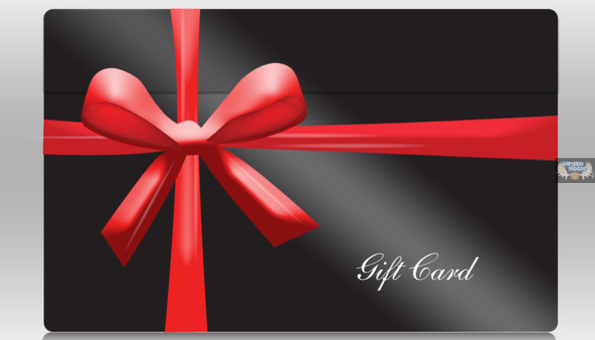 I came up with this idea when I started to get depressed that Online Christmas shopping is pretty much over. I do almost all my Christmas shopping online and I love it, but every Christmas Eve I get an itch and I need to head out to Wal-Mart and buy a bunch of toys and odds and ends for my son and wife. It's a sickness, I'm in treatment. I have an elf beat me with a sack of candy canes while I skin a reindeer with a knife made of coal. It's a process. What? Where am I? How'd I get here...?
Doesn't matter. What I'm trying to say is that I love shopping online, but when it comes to last minute shopping, it kind of stinks. At this point in the year you can't get it delivered for a reasonable price unless you find some sort of deal offering free expedited shipping. So what's an online shopper to do? How do you get a present without paying "bricks and mortar" prices or insane shipping costs.
Buy online gift cards, of course! Online gift cards is kind of a confusing term because you can use most physical gift cards online, but I am referring specifically to gift cards that you can send and receive online. So where do you get these online gift cards? Well, I thought you could get them everywhere but, as it turns out, you can't. There are a bunch of stores that don't offer these or at least don't have them anywhere that I can find them easily.
So, I'm going to list some of the stores that offer online gift cards. This list isn't by any means complete and it only encompass electronics, video games, audio books and other things that interest me personally. I want you, the public, to tell me where you are getting your online gift cards this year. Let's create an awesome resource right here in the comments of this article.
Here is my small list:
Again, these are just a few of the stores that I like so please leave us your favorite(s).
(Expires: Never)