Walmart Canada: Free WiiU Game ($45 Value) with Wii U Purchase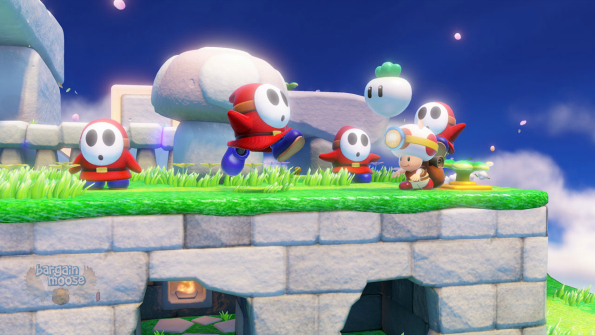 Purchase the Super Mario 3D World Deluxe Wii U Set at Walmart Canada for $299 and receive one game (from two choices) for free. Each game is valued at $45, thus the games are pretty solid value for a freebie.
This bundle includes Black Wii U Console, Black Wii U GamePad Controller, Super Mario 3D World, Nintendoland U game, HDMI Cable, Wii U GamePad Cradle & Stand, Wii U Console Stand, and more. Thus, this bundle already comes with two games and now you will receive a third bonus game. Choose from the following two games:
This offer was mentioned in their flyer but there appears to be little sign of it advertised online. However, I tested the deal and it works just fine. You can see my screenshot below: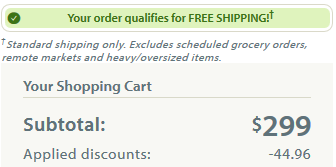 You can see that the game is discounted automatically when you go to checkout. I actually added the game first and the console next - it doesn't seem to matter in what order you add the items to your cart.
This is a pretty solid offer. If I purchased a portable gaming console again, then I would pick up WiiU. The games they make for this console are pretty awesome and I have been dying to play Mario again for some time. It was the first game I ever played (except for solitaire on the computer) and really is a riot.
I price compared the console to ensure that you are receiving a fair price. The deluxe console package itself costs $299.99 @ Toys R Us Canada, $299 @ Chapters Indigo Canada, $299.99 @ Best Buy Canada, $359.99 @ Costco Canada, and $299 @ Amazon Canada. Essentially, the console is the same price or higher at anywhere else so the free game thrown in is quite a bonus.
The game you choose depends on your personal tastes. Kirby ranks 73/100 on the Metacritic scale. Captain Toad scores a bit higher with 81/100 and an even higher score with personal reviewers - an average of 86/100. I would lean towards Captain Toad because I like the visuals better and the metascore is higher.
Receive free shipping on your order as it will be over $50.
(Expiry: 24th June 2015)