WagJag Canada: $20 For $40 @ 1800 Flowers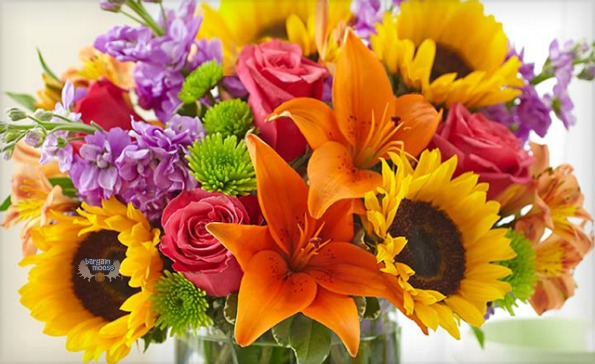 With Mother's Day coming up, flowers might be one of the first things on your mind. WagJag's got a great deal on right now, where you can buy $40 worth of flowers from 1800Flowers, but pay only $20 for them, essentially getting yourself $20 off your purchase.
To be honest, every woman I know loves getting flowers. There were times when money was short and my husband bought me flowers and part of me felt like it was a waste of what little money we had, but the other part of me was so happy to be appreciated with a beautiful bouquet. I think generally most people don't buy themselves flowers, but when you have a gorgeous bunch in your kitchen or living room or even on your desk at work, it does make you feel happier. This is not just because they look so pretty and smell so nice, but because you can think about the person who took the time to give them to you.
For all those moms out there who really have everything, flowers are a nice way to go. Usually you would spend quite a bit getting flowers delivered, but with this deal, you'll save $20. Now, I do know there are shipping costs associated with 1800Flowers, but they are less than $20, so you can look at this way - you are saving the shipping, plus a little bit more. If you can't be there to deliver, or you like the surprise of the doorbell ringing and your mom (or wife) getting flowers, then it is worth that extra charge.
The voucher will expire on June 30th, so this is ideally used for Mother's Day or Father's Day if your dad would appreciate flowers. But, you can use it for any upcoming event, like a birthday, wedding shower, anniversary, or whatever you choose by this date.
Just having a look around 1800Flowers website, I see flowers starting from just $29.99 and I'd love to get any of them. I love sunflowers and you can get 10 stems for $49.99, which will be $29.99 plus shipping with your voucher from WagJag.
(Expiry: Unknown)