Today Only! Sex And The City Complete DVD Set Was $160 | Now $90 & Free Shipping @ Amazon Canada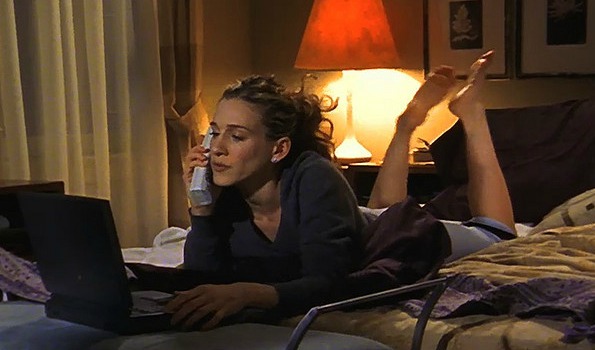 Watch all of your favourite episodes of Sex and the City again with this fantastic combo pack from Amazon Canada. Right now, you can purchase the complete box set that was $159.99, for only $89.99. That saves you 58% on the list price plus qualifies for free super saver shipping.
Sex and the City is a fantastic show that focuses on love, sex and friendship. Carrie, Miranda, Samantha and Charlotte are four bachelorette friends living in New York City. The show follows all four of them through hookups, marriage and divorce as they try to navigate the complex web that is life in your twenties and thirties in a fast-paced city. Fashion forward Carrie leads the show. She weekly inspired us with her columns about sex and relationships as she tries everything she can think to balance modern love in the late 90's and early 2000's. Carrie constantly consults her three closest friends, who also are also running into hilarious snags with their love lives. This shows is full of laughs, memorable quotes and lots of fantastic fashion to ogle.
This is a good series to unwind with at the end of the day with a glass of wine. I was always rehashing this show with my friends the next day after a new episode when it was new show. The series has a huge following still. If you ever visit New York City, you can take tours that show you all the places the show was filmed.
This set includes all six seasons on DVD. Several reviewers are reporting that this set includes both Sex And The City movies, although I cannot find any details that specify that from Amazon and confirm that it includes the movies. The first movie was decent, but you are not missing much if you missed the second movie in my opinion. The series was where these characters shined. Ratings on this DVD set are very high with a four and a half star rating with over 60 reviews. According to Amazon Canada, this series is ranked number three in the category television comedy on DVD. There is a lot of competition in that category! A few reviewers had trouble with the packaging being tough. I would open this carefully the first time to avoid damaging the discs.
Checking around the web, this set is starting to get harder to find than it was a few years back. Costco Canada is the closest to Amazon Canada's deal, selling this Sex and the City box set for $89.99. This set sells @ Chapters for $159.99. A similar set was available @ Best Buy Canada for $149.99 but is now out of stock.
Grab this set now, this is a special one day deal. I am going to grab a copy for myself, and plan a night for my friends when it arrives to watch the first episode.
Image Credit: el frijole
(Expiry: 15th April 2015)