The Chronicles Of Narnia Complete 7 Book Collection (Kindle) just $0.99 @ Amazon.ca *Wow!*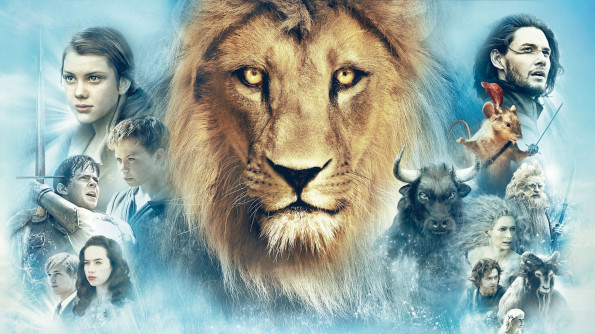 **Bump! This offer is back again!**
If you recently redeemed the free $8 Kindle credit that I told you about, then this is an awesome collection to buy with that free Kindle money! Do you love a good book? How about seven of them? Now is the perfect time to snag a great reader to curl up in front of the fire with. Right now Amazon.ca has The Chronicles Of Narnia - The Complete 7 Book Collection (Kindle Edition) for just $0.99! I bet you won't be able to put it down. That even includes free international wireless delivery ;) Anyone can read these books by downloading the free Kindle Reading App on your smartphone, tablet or computer. You can consider this offer a steal. Other eBook companies are charging around $29.99 for this very same set.
Are you ready to surround yourself with a beautiful read? Right now you can get The Chronicles of Narnia: The Complete Collection (Kindle Edition) for under a buck. Wow, that's all I have to say! There are even some extensive bonus features included that will keep you entertained for even longer. Here are the seven complete works that are included for just $0.99 from Amazon.ca:
The Lion, the Witch and the Wardrobe (1950)
Prince Caspian (1951)
The Voyage of the Dawn Treader (1952)
The Silver Chair (1953)
The Horse and His Boy (1954)
The Magician's Newphew (1955)
The Last Battle (1956)
I have yet to personally read these books, but I just bought them and I can't wait to get started. 'Tis the season to grab a hot chocolate and a good book to relax in front of the fire, right? I can't believe that these famous books by C.S. Lewis are available at such an affordable price. I have wanted to read them since I was awed by the fabulous movie. Our fellow Mooser Anna has read the series though, and here is what she has to say:
I've read all the Chronicles of Narnia books, but not since I was in single digits – so that is a long time ago! I know that I've read the Lion, the Witch and the Wardrobe multiple times – but the others, not so many. I do have quite vivid memories of the excitement in Prince Caspian, and in the Voyage of the Dawn Treader. And it's only now that I am later in my life that I've heard about the religious undertones which the author wrote in the books, such as Aslan being a symbol for God. I didn't worry about all that as a child, reading these. :) They're just good, fun, books.
Plus there is a free Kindle Reading App over at Amazon.ca, so anybody can ready Kindle books even without a Kindle device. This app is also totally free for smartphones, tablets and computers. You can get the free app by filling in  your phone number or email above where it says "Send me the link" on Amazon.ca when you follow the link above.
(Expiry: Unknown)