Team Buy Canada: 144 Funky Nail Tips For Just $10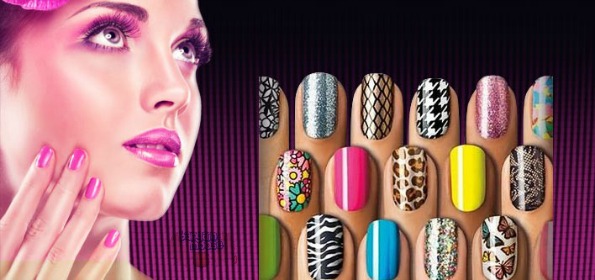 Team Buy Canada is offering 12 sheets of different nail tips for just $10, ($50 value) tax included. You get 144 nails tips in all. Offer ends in 3 days, product will ship after end of sale.
The kit includes 144 nail tips in many designs, a few of which are:
classic french

bold pink

pink /black/white polka dots

purple/ red/ royal blue ombre

cheetah

wildflower / floral

black/white swirl / french

The deal also includes 1 smoothing tool for application
I've always wanted to try these and can't resist at this price. Apparently you just have to peel off the film and press onto your nail. Use the tool to smooth out bubbles, file any excess off with a nail file and apply some clear coated nail polish on top. Sounds easy enough.
I am definitely ordering extras, as these will make awesome stocking stuffers for Christmas. Too bad there isn't little Santas or Christmas trees. Oh well, maybe they will have some closer to the holiday.
Shipping: $5 charge and ships 3 to 4 weeks after deal ends.
Expiry: websites states 3 days left, buy details state no expiry date (go with the 3 days to be safe)