Sticky9 (UK) Coupon Code: 15% off & Free Shipping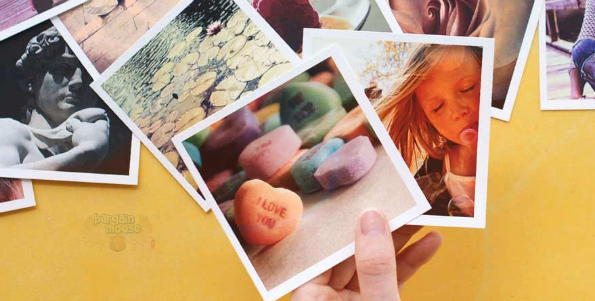 Sticky9 is a cool international company that turns your Instagram photos into prints, magnets, stickers, phone cases and more. They offer free international shipping on any order and there is a 15% off coupon code right now.
Click here to shop @ Sticky9 now
Coupon Code: 15OFFALL
Discount: 15% off order
Expiry: Unknown
Now, as these ship from a different country you will want to keep your order around $20 CAN or lower to avoid duty. We do not know if you will get charged duty on a larger order, you may avoid it.
I checked out the Sticky9 Prints. You can order 27 prints of your Instagram (or other) photos for just $19.99 CA. After coupon code, your total comes down to $16.99 with free shipping. I only recently joined Instagram, thus I pulled images off my computer instead. I liked that I could have as many or as few of one image as I wanted. I could easily print out three images of my cat and just have one of every other picture. Which prints you get and how many is fully customizable by you.
I am over the mood with this Magnetic Wall Frame by Sticky9. Has a more brilliant picture frame ever been made? Essentially, your frame holds nine Instagram magnets. If you get tired of one photo, just switch it out for another. You can reorganize the pictures when you want, in whatever order you want. The frame and nine classic large magnets cost $82.99. After coupon code, pay $70.54.
These reusable stickers are one mm thick and leave no residue when removed. They are water-resistant and you can use them over again after removing them from a surface. Stick them on your fridge, your electronics, your car, and your walls. A sheet of 19 stickers costs $21.99, but after coupon code, you pay $18.69.
Sticky9 is a very cool company and I just adore what they are doing with pictures. Turning pictures into magnets and then placing them in a magnetic frame is pure genius - you can simply switch out photos when you want to see something new. In addition, Sticky9 makes it easy to take your digital photos and turn them into physical entities with prints, magnets, and stickers. With no shipping fees and a 15% off coupon code, we thought this was a nice deal and a very interesting company to share with you.
For this and more Sticky9 coupon codes, visit the forum.