Shop.ca: Buy Any SodaStream & Get A $25 E-Gift Card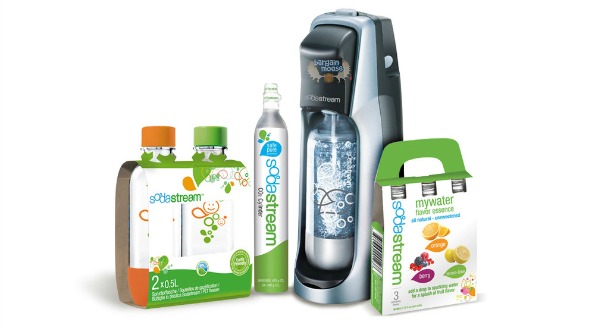 Shop.ca has a good deal on SodaStream if you've been thinking of one as a gift idea, like I have. Order any SodaStream and you'll get a $25 e-gift card with it.
I am considering the SodaStream as a gift for my family. My husband and kids love pop and I figure this is a better way of doing it because I can control the syrup going in. My friend has one and the kids loved seeing the pop being made. I've been researching for the best deal and this may be it if I use our Mooseclusive promotion, which has been extended until December 20th.
For this deal (Mooseclusive), I'll need to get one of the SodaStreams over $100 and I personally like the less expensive ones. If you just want the e-gift card, you can get any model. If you get the Revolution model, you'll also get two bonus Ocean Spray cranberry syrups.
The one I'm considering is the Pure starter kit, which is $129.99. If I use the Mooseclusive deal on top of this, I'll save $10 (Moose coupon), $25 in rewards, plus $25 back from Paypal and pay only $69.99. On top of that I'll still get a $25 e-card to use for future, plus another $6.50 in rewards.
Shipping will also be free, as it always is from Shop.ca. I love free shipping and can't wait for No Minimum Monday on December 9th, where Bargainmoose will feature over 180 stores that offer free shipping, with no minimums.
(Expiry: Unknown)