Red Dwarf: The Complete Collection DVD Was $227 Now $70 & Free Shipping @ Amazon.ca! (EXPIRED)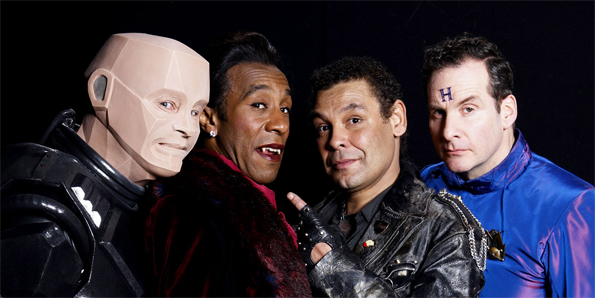 This is a classic BBC comedy show and it's on offer today! You can pick up the whole entire collection of Red Dwarf on DVD for only $69.99 with free super saver shipping. The previous price was $227.25 so that's technically a 69% discount. Sixty-nine dude!
This exact box set isn't for sale at many other online stores to price compare. I did find it for sale here on Walmart for $155, or you can buy it used on Chapters here for $130. Overall, the $70 price on Amazon.ca is very good indeed – that works out about $8.75 per season of the show.
Honestly, this was one of my favourite shows when I was younger. I've got all the DVDs and I've seen all the episodes a few times. Sometimes I wait a few years between watching them, and they're still very funny indeed.
While this DVD title is called Red Dwarf: The Complete Collection, it's technically not all the seasons that were produced. There was a further two seasons made after the release of this box set. But when they got to the eighth season, Red Dwarf kind of jumped the shark. The writing went downhill, the situations more and more unbelievable and seasons nine and ten just are not great at all. If you really need to though, you can purchase them separately. The Red Dwarf TV show scores 8.6/10 here on IMDB, so that's a super high score and should tell you that the early seasons really were something special.
I recall a few years back, watching an interview with Patrick Stewart, AKA Jean-Luc Picard from the infamous Enterprise: The Next Generation. He was stuck in a hotel in London somewhere, and he was channel-surfing and came across Red Dwarf. Here's the interview – it's a good one.
If you don't take my opinion for it, maybe you'll listen to Patrick Stewart. :)
(Expiry: 28th January 2015)