Print 4x6 Pictures For Just 9¢ This Weekend ONLY @ Shoppers Photo Canada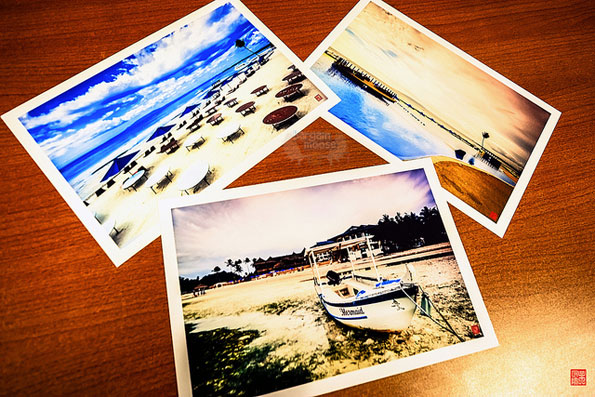 I have a major problem. I take a lot of pictures but I never print them! So, I'm actually pretty excited about this weekend's promotion on photo prints. This Saturday and Sunday only, you can print 4x6" prints for just $0.09 each at Shoppers Photo. This offer is only available online.
Last week, I set out to print my pictures because it has been over five years since I have printed any. Shocking, I know, but it has just never been a major priority for me. Taking pictures is my forte, but not so much printing them!
After I transferred my pictures onto my computer, I had a quick look around at the prices and I have to admit that I was kind of shocked. At the Walmart Photo Center, 4x6" prints are $0.19 each, while at Costco, they're $0.10 each, but what do you do if you're not a Costco member? Paying nearly double isn't cool.
Even if you are a Costco member, the Shoppers Photo's weekend promotion is great because it's cheaper. Plus in my case for instance, the closest Shoppers Drug Mart store to me is within walking distance, while the nearest Costco is a 20-minute drive away. So it might be a $0.01 difference per picture but when you factor in gas, then it's much more worthwhile to send them to Shoppers Drug Mart. The only potential drawback is that it takes 7-10 business days to receive your pictures.
Keep in mind that you can only get this offer online, so don't even try showing up at your nearest Shoppers Drug Mart looking to print pictures this cheap! Plus, you also need to order at least 100 pictures, which means that you need to spend a minimum amount of $9 before tax. You can also only print up to 200 pictures per session. Personally, I'm going to have absolutely no trouble getting to 100 as I already have nearly 500 pictures in the "to print" folder I created on my desktop. :P
Until April 10th, you can also save 40% on photo books, 35% on mobile accessories and 25% on 5x7, 8x10 and panoramic prints.
Moosers, do you take a lot of pictures? Do you always print them? How do you organize them? Share with us in the comments section!
(Image Credit: Daniel Go)
(Expiry: 5th April 2015)