*Price Error!?* Amoretti Premium Syrup from $1.29 @ Amazon.ca!!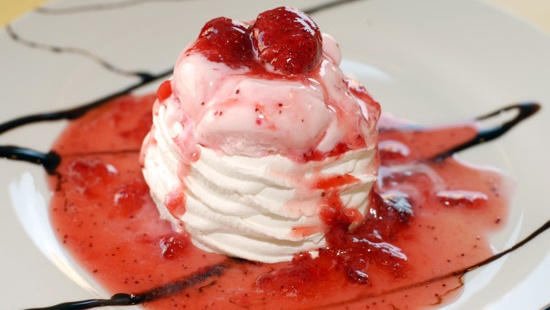 *Bump! This promo is back for an even better price if you missed out last time!*
Thanks to our Facebook Mooser, Kelly, we have found a fabulous deal on Amoretti Premium Syrup from Amazon.ca. This syrup is great for coffees, dessert, and so much more. It would normally sell for $20 or more per 25.4 oz bottle, but right now you can get it for as low as $2.76 $1.29!
So most of these Amoretti Premium Syrups are priced at $5.17 or $6.90 right now, but some are eligible for an additional 75% off. This would be a great way to add a little extra "something" to your loved one's coffee or latte for Valentine's Day, plus you can totally treat yourself. I bet these would be great on a French Vanilla or even on ice cream. What do you think?

When you see that the Amoretti products have "1 more promotion" listed under their pricing information, that means they are eligible for the additional 60% off or 75% off, depending on which promotion they have it listed with. You will see that discount added when you place the syrup in your Amazon.ca shopping cart. For instance, the Amoretti Premum Rose Syrup is on sale for $5.17 and with the additional 75% off you will pay just $1.29.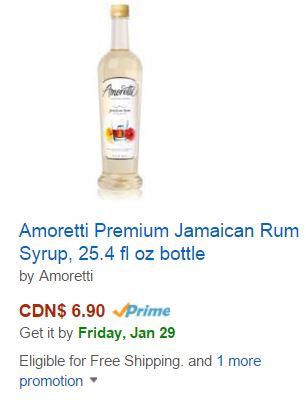 Amazon Canada offers free shipping on orders over $25. If you are an Amazon Prime member, then you won't have to worry about spending a certain amount to have your shipping included. This may be a pricing error, so be sure to reap the benefits of these discounts before it is too late.
(Expiry: Soon!)