Loblaws Photo Lab: Order and Get 2,500 Extra PC Points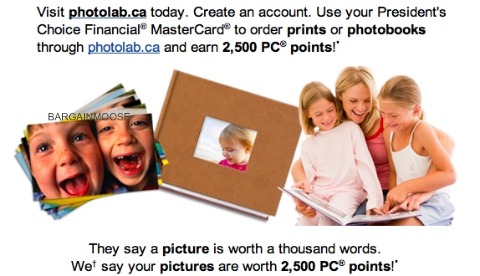 Did anyone know that Loblaws has a photo lab? I didn't! But if you make a purchase with your PC MasterCard before November 30, 2010 you will get an extra 2,500 PC points! It may not be a whole 'lot' but if you are planning on making a purchase it is a good thing to know.
If memory serves their prints seem a bit expensive to me, but I have never used their services so I'm unaware of the quality. Have any of our readers? If so we could certainly use your input!