Moo.com: 15% Off All Stickers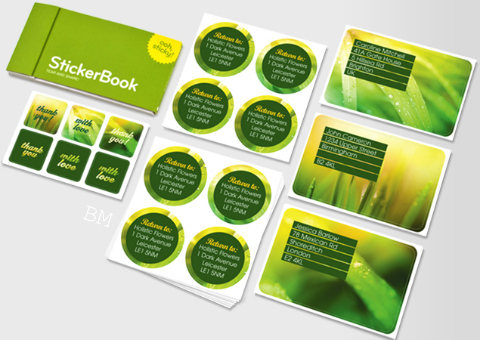 Moo.com is a US company but it has unique products you won't find elsewhere. Right now they have a special deal on all their sticker products: Get 15% off!
When you think stickers, you might just think regular ol' stickers, but no: Moo has fancy shmancy stickers:
Business Logo Stickers: Put your logo onto stickers to promote your brand – then stick them everywhere you can!
Photo Stickers:Upload cherished photos to stickers, then decorate your world.
Sticky Business Cards: A twist on the traditional Business Card, you can use our short print runs to try out different styles – just stick over the top of your old card and voila!
StickerBooks: Create 90 different stickers with your own artwork or photography. Use them to brand packages or stationery - or just for fun!
Round Stickers:Great for decorating, or as a gift for friends.
Rectangular Stickers:Perfect for filing, tidying, or name tagging at events.
I have a StickerBook and like it, but I am mainly addicted to my Mini business cards from Moo, love them!
Expires: 14th, July 2011