Kid's Frozen Elsa Wig: $15.22 inc Shipping @ Amazon.ca!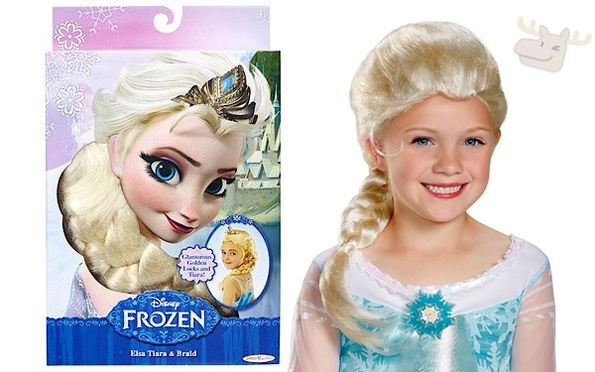 I have a 2 year old and a 5 year old, so this means that I automatically know ALL the words to the song, Let It Go. Frozen merchandise is all over our house, but there's actually not very much in the dressing up box. I spotted this deal on an Elsa Wig and after a quick price comparison with other retailers in Canada, I've decided that it's a sweet deal!
The seller on this one is called "Langton_distribution" and the cost of the wig is $7.72. However, shipping doubles the cost, bringing it up to $15.22 in total. However, this is the cheapest I can find anywhere else online.
Running a price comparison elsewhere, I can see that most places (such as Party City and Costume Supercentre) sell similar child's Elsa wigs for $16 to $20, but then you'd have to factor in shipping on TOP of that, which would likely be another $5 or more. The final price on the deal from Amazon seller is really good compared to this.
The item will ship from outside Canada, so it might be a little slow in getting to you. However, you don't have to worry about any extra fees at your door, as this is wel under the $20 customs limits.
Now, it's possible that you may be able to pick one of these wigs up at a dollar store, or Walmart… though they don't sell them online at Walmart.ca. But this is a genuine branded Frozen item, so should be good quality and style. There were some mentions in the Amazon reviews that it is quite small fitting, so this wig is probably best suited to a young child, maybe aged 2 to 6. I know that both my little girls would love this!
(Expires: Unknown)