8 Tricks for Finding Free Stuff on Amazon.ca!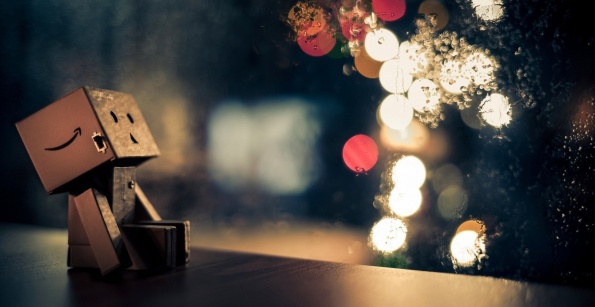 Ah Amazon.ca, one of our favourite Canadian retailers. The best part about Amazon.ca is that if you search the right places, you can find lots of free stuff. Whether it be signing up for an Amazon Prime membership, or downloading today's freebie of the day, you can score some pretty school stuff by browsing through Amazon.ca... sort of like doing an Easter Egg hunt!
So let me explain what some of the freebies are and how you can get them from Amazon.ca.
1. Free Android Apps
Go ahead and download the Amazon Appstore if you have an Android device, you're going to want it. Amazon Canada used to release a new app of the day that is completely free, but now they just have a wide variety of free apps available. It seems that Amazon Canada no longer has the Free App of the Day, while the USA Amazon still has that feature. The catch is that you have to keep the Amazon Appstore on your phone in order to keep the games. I have seen the free apps be valued up to $10, so don't miss the opportunities and check back. There are also many other free games and apps available through Amazon.ca's app store.
2. Free Digital Music Downloads & Music Apps
There are quite a few free apps available to tell you what song is on the radio and such, but thanks to Amazon.ca you can also get oodles of free music if you look hard enough. Here I found the Top 10 Katy Perry Songs as well as the Top 10 Pitbull Songs and Queen's Best Songs.
3. Free Kindle eBook Reader App & Free Books
Love eBooks? Great! You won't even need a Kindle reader to enjoy free eBooks from Amazon.ca. You can download the Kindle eReader app right to your desired device to enjoy free (or bought) eBooks from Amazon.ca. You can download the Kindle Reading App right from Amazon.ca for easy reading on your tablet, smartphone or even your computer.
Looking for some free eBooks to match? You can scroll through the Amazon.ca Kindle eBooks Top 100 Free to find some great freebies. Right now Wired by Douglas E. Richards which is a NY Times Bestseller is available for free, as well as other interesting books like To Catch A Bad Guy by Marie Astor. Take a browse through and download something that interests you.
(TIP - for the three points above: if you simply pop the word "free" into the Amazon.ca search box, you'll see a lot of hits in the above categories!)
4. Six months Free Student Prime Membership
If you are a student with a registered email address from your institution, then you can get six months of Amazon Prime membership completely free! Just sign up here. After the initial six months, you will then be enrolled at a rate of $39 per year, but you can opt out at any time.
5. Free 30 Day Amazon Prime Trial

While the $79 annual fee may seem steep at first, you must consider the perks of having an Amazon Prime membership. Actually, you can try this membership out for free for 30 days! Cancel at anytime if you wish, but you may not want to (note that the free trial differs in QC).
6. Free Unlimited Photo Storage
Meet Amazon Prime photos. You can keep all your photos and memories safe within the Amazon Cloud Drive for completely free when you have an Amazon Prime membership. These photos will be accessible from absolutely anywhere that you can access Amazon with. You basically have a virtual photo album without consuming precious space on your phone, or if your phone ever goes kaput then you still have your favourite photos saved.
7. Free Pick Up
At the end of last year, Amazon.ca started their "pickup points" service. It's taking a while to roll out across the whole of Canada, but it's now available for many items on their site. You can order online and collect at a local Canada Post location. If the service is available to you, you'll see that option as you checkout.
8. Free Two-Day Shipping
First of all, Amazon.ca only offers free shipping on orders over $25. With Amazon Prime you get free shipping on everything, and two-day shipping to boot. That means when Christmas rolls around or other holidays like Mothers Day and Fathers Day, you won't feel so bad about last minute shopping. You also won't feel bad about buying something that is under the $25 price range. The deliveries are unlimited too, so order one item a day if you wish.
Anything Else?
Moosers, if you were able to get anything else for free off Amazon Canada, please let us know so we can add it to this list!
(Expiry: Never)