Get A $20 Esso Gift Card & $0.02 Off Each Litre of Gas for 500 Litres For Only $23 @ Groupon Canada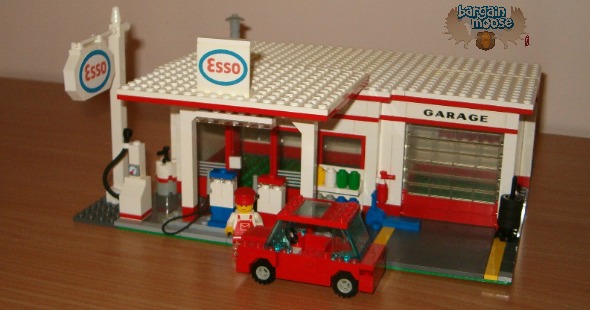 I am so tired of the high gas prices. We recently had a break and got to enjoy some decently low gas prices, but the prices seem to be rising again. If you are worried about the constant incline in gas prices, then you may want to set your eyes on this Groupon Canada offer. While supplies last, you can pay just $22.99 for one $20 Esso Gift Card and a Price Privileges Fuel Savings Card. This savings card will allow you to take $0.02 off each litre of gas you purchase, with a total of 500 litres.
While the discounts may seem confusing at first, they are actually quite simple. With this Groupon Canada offer, you will save a total of $7 on Esso gas. With the Gas prices lately, this deal is pretty hot in my personal opinion.
To calculate the discount, let's first take a look at the Esso Price Privileges Fuel Savings Card. With this card, you will save $0.02 on each litre of Esso fuel you purchase, to a maximum of 500 litres. That right there is a total of $10 saved. Since you pay $22.99 for this savings card and the $20 Esso Gift Card, your total savings equal $7. Esso Gift Cards don't have to be spent just on fuel either. You can use your $20 Esso Gift Card towards other purchases like car washes, snacks and many other items sold at the Esso gas station. I imagine you cannot use the gift card towards lottery tickets or nicotine products though.
For even more savings, take your Price Privileges card and register online to earn 250 Esso Extra points while saving money on your fuel. You really won't have to search for long to find an Esso station, no matter where you are. Esso Canada has over 1800 gas stations all across Canada. Esso is a great place to stop for all of your road trip needs.
This offer is limited in quantities of course, so get your hands on this deal before it runs out. If you travel a lot or buy a lot of gas, this is a great deal. I might add that to use the savings card you will need to go inside the Esso station, which may be an inconvenience for some. Petro's version of this offer was able to be used right at the pump. Shipping is also included in the offer.
(Expiry: Unknown)