Funko Avengers & Guardians of the Galaxy Mystery Minis Under $7 @ Amazon.ca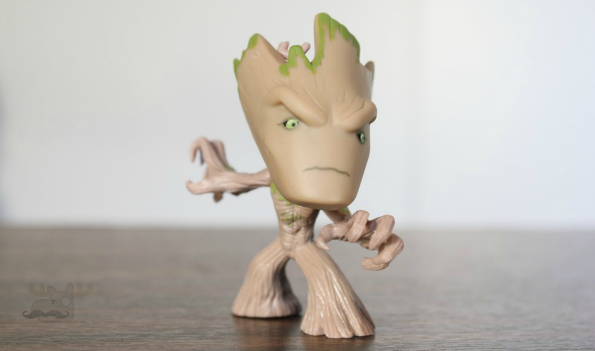 Funko Mystery Minis are fun little mini figures that kids and adults love to collect. They usually retail around $10+ a box, but Amazon Canada has two different series on sale. First, Pick up a Marvel Avengers 2 Funko Mystery Mini on sale from $11.92 down to $6.27. There are a few still in stock so these should ship quickly. Secondly, pick up a Guardians of the Galaxy Mystery Mini on sale for $6.84. The 'original' price on these is a mistake (someone added in an extra "0" - it should be $10.71). These are temporarily out of stock but you can still order now.
Mystery Minis are just that: you will receive one blind character out of many possible characters. For Guardians of the Galaxy, you could find yourself with Rocket Racoon, Groot, Ronan, Gamora, Nebula, Star Lord, and others. For Marvel Avengers, you might get The Hulk, Thor, Iron man, Captain America, and many others.
Funko is well known for their mini figures. These figures measure about 3" tall and make great stocking-stuffers or random small gifts (or rewards for kids). Because of the random nature of each box, I like the idea of stuffing them in stockings. Each family member gets their own Funko mystery mini and they can swap gifts if they want a different figure than they got. Personally, I want Ronan, Nebula, and Groot from Guardians of the Galaxy. I wish there was a Loki figure in The Avengers set, but no luck from what I can see.
I price compared these Mystery Mini sets with Chapters Canada where the Marvel: Avengers 2 Mystery Minis currently retail for $9.95 each. At Amazon, you can get the same minis for just $6.27 each, so I am pretty happy with this deal. These are sought after mini figures by collectors and kids so you can get one for any Marvel fan on your wish list.
Amazon Canada changes prices regularly, so pick these up while they are on sale. Receive free shipping with Amazon Prime or free shipping on $25.
(Expiry: Unknown)