Flip Digital HD Pocket Camcorder only $99.99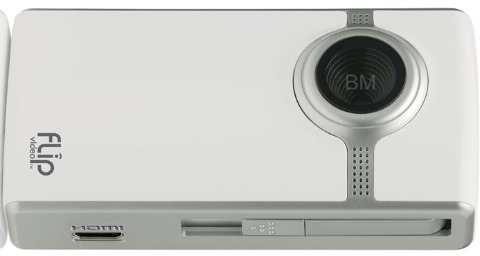 Get a Flip video U260W-CA White 1.6 MP CMOS 2.0" LCD 2x Digital HD Pocket Camcorder for only $99.99 with free shipping from a number of stores. It is the 3rd generation (newest) camcorder. This Camcorder is popular and has pretty good reviews (see below). I found this camcorder on sale for $99.99 at 3 different stores, all with free shipping.
These devices are very popular, and have very good ratings on websites like Amazon:
This is everything I was hoping it would be. Simple to use with 4 buttons. Quality of picture is excellent. Highly recommended.
Very sharp picture and a decent zoom. It is hard to notice that there is no picture stabilization. I got about 45 minutes of video out of a pair of Duracell AA's. Low battery indicator came on, but video kept on rolling. Might have gone the full hour on the new AA's. Happy with this camera.