Farscape: The Complete Series (15th Anniversary Edition DVD) was $130 now $43 & Free Shipping @ Amazon.ca!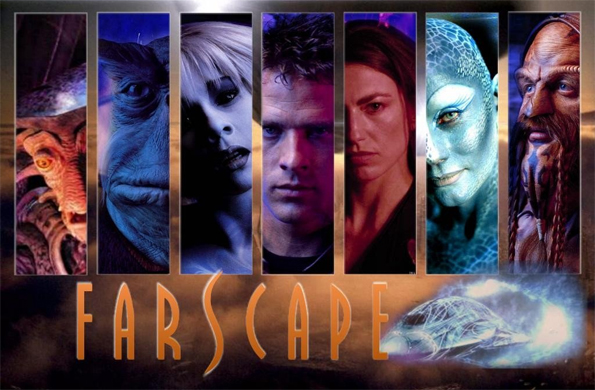 Those of you Moosers who have been reading this blog for a few years will know that I am a bit of a sci-fi nerd. There are a few series out there which are top of my favourite lists, with such obvious shows as Star Trek and Battlestar Galactica. One of the lesser known shows which is also at the top of my list is Farscape. And just now, there's a really fantastic price on the 15th anniversary DVD boxset on Amazon.ca. It was originally priced at $129.95, but you can grab it for only $42.99 right now. That's with Amazon's free shipping, of course.
The Farscape series consisted of four seasons of sci-fi goodness, and that's what you will get in the above boxset. However, if you really want to round out your collection, you'll want to pick up the Peacekeeper Wars, which was an additional mini-movie to end off the whole show. It's not included in the above, you'll need it if you like Farscape!
I have all these DVDs; I think I've watched the whole show right through, two times. It's really a fantastic piece of entertainment. Over on IMDB, the voters give Farscape a rating of 8.4/10, from 24k users. This an extremely high rating and just goes to show you that the show is very highly thought-of.
If you look at the image above, you can see that there are some pretty far-out looking characters in Farscape. But don't let that put you off – the make-up and character effects are excellent, but they're secondary to the excellent writing in the show.
Anyone buying it?
(Expires: 13th June 2015)
P.S. Prefer blu-ray? It's only $4 more here.