EXCLUSIVE Shop.ca Coupon Codes to Save up to $150!! * HOT *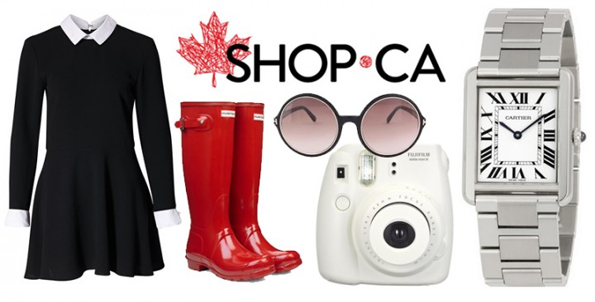 In the last couple of months, Bargainmoose set up some exclusive coupon codes for Shop.ca, and they were EXCELLENT discount amounts. As a result, we have been finding some super-hot deals to share with you guys. The last codes expired in August though, so we were a bit sad. But the lovely folks over at Shop.ca have extended some NEW coupon codes for us this month! Yay! Here are all the details:
Click here to use the Shop.ca coupon codes online NOW
Coupon Code: MOOSE40OFF100SEPT
Discount: $40 off $100
Coupon Code: MOOSE50OFF125SEPT
Discount: $50 off $125
Coupon Code: MOOSE60OFF175SEPT
Discount: $60 off $175
Coupon Code: MOOSE75OFF300SEPT
Discount: $75 off $300
Coupon Code: MOOSE100OFF500SEPT
Discount: $100 off $500
Coupon Code: MOOSE150OFF1000SEPT
Discount: $150 off $1000
Expires: 31st September 2015
So for the rest of this month, all these codes will be saved HERE on our coupon page, so you can go there and grab one any time you need it.
Now, the base prices on Shop.ca aren't fantastic for every single item on there – it's the same for pretty much any store you shop at. But when you factor in these extra coupon codes, there are DEFINITELY bargains to be found. The Mooser team here will be keeping our eyes out all month for the best deals, and writing them on a daily basis.
Remember, EVERYTHING on Shop.ca also comes with free shipping – so you don't have to pay anything at all, to get items shipped to your home.
P.S. If you have a TD Aeroplan Visa card – get $50 free to spend on Shop.ca!