Ediblearrangements.ca Surprise Coupon Code for Totally Free Shipping / 20% Discount / $10 Discount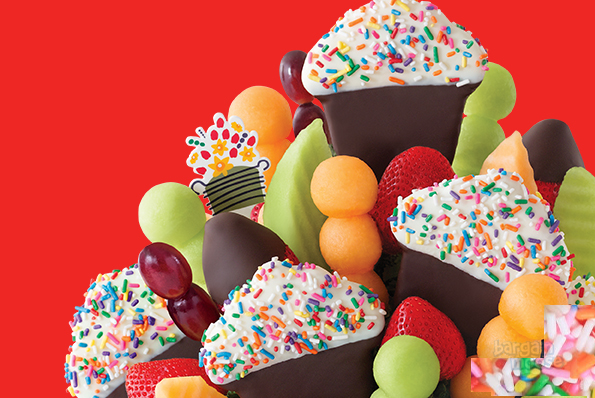 While browsing some of the yummy goodies on the Edible Arrangements site, I noticed a banner on their home page offering some surprise savings. If you click the link below, it will generate a unique coupon code for you, to receive either 20% discount, $10 discount, or, what I think is the best offer – free shipping with no minimum spend!
When I landed on the above page, I saw a free shipping coupon code – yay! The edible arrangements are unique codes for one use only and they look something like this: SCAB0103 or SCWZ9376. Both those codes are for free shipping, but I don't think you can use them without going through the surprise savings process above.
Clear Cookies & Try Again!
If you don't get the coupon code that you were hoping for on Edible Arrangements, then just clear the cookies in your browser and try again! It gives you a different offer and a different code. Just try it a few times until you get the code that you were hoping for.
When To Use The $10 or 20% Code
You can be smart and work out what is the best discount for you. For example, if you plan on collecting your order in-store, you don't have to pay for shipping so you would be better choosing the 20% off or the $10 off code. The $10 code would work fine on all orders, but if the value of your order creeps higher than the $50 mark, then you're better off using the 20% coupon – that would get you a higher discount amount.
The Free Shipping Coupon
If you want to use the free shipping coupon code, you'd be making a saving of $13.99 on shipping fees, so I think it is probably the best value if you don't want to leave your home.
Plan Ahead!
Hey Moosers, plan ahead! Use this coupon code TODAY and make your order for Valentines so you're not spending as much money close to that time. I, for one, would be more than happy to receive this sweetheart bundle ($59) through my door.
(Expiry: 24th January 2015)