eBay Canada: FUJI Enviromax Digital Alkaline Batteries AA or AAA | 24 PACK - $14.99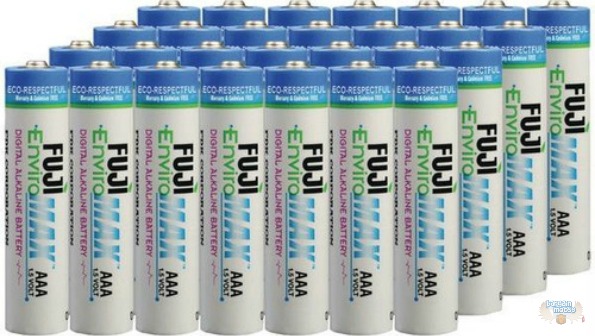 This is an astronomically good price if you need batteries. Get a 24 pack of FUJI Enviromax Digital Alkaline Batteries in your choice of AA or AAA for only $14.99 with free shipping!
The batteries expire in 2016, so plenty of time to use them. I like that the AA and the AAA are the sale price, often you pay more for AAA batteries. These also ship from within Canada so no fear of duty or customs. You can buy as many as you want.
Note: HST or GST will be charged.
I love shopping eBay because you can find some really great deals. If you aren't a eBay fanatic, just try checking out their 'The Big Deal' section.
Expiry: Unknown