eBay Big Deal: Silver Heart + Gemstone Necklace
This is a beautiful deal from Gemstoneking: a .925 silver heart necklace with your choice of gemstone for only $12.99 USD. You can choose between: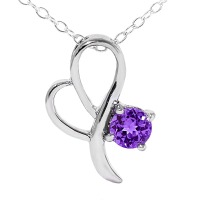 Blue Topaz
Green Peridot
Red Garnet
Purple Amethyst
With your purchase you will receive a complementary COA (certificate of authenticity) for it's retail value of $85.00 USD. You of course get free shipping!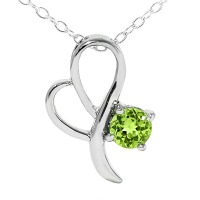 The seller is out of New York but you shouldn't be charged any duty on items under $20 value. He has over 10,000 feedback, so is in no way new to selling.
I was extremely excited to see who the seller was as Gemstoneking is the company we bought my engagement ring from! Really good service, decent shipping time, and though we paid duty (it was above $20... lol) the ring cost far less than the equivalent in stores here.