Blurb: 20% Off 2 Books+ Coupon Code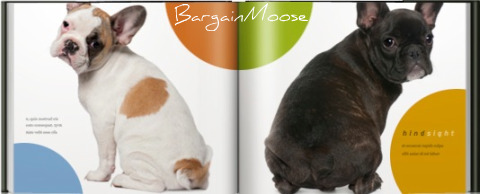 I am currently creating a book on Blurb and got emailed this fantastic deal. Till the end of July you can get 20% off your order when you purchase 2 or more books at Blurb!
Check out Blurb for creative book goodness
Discount: 20% off 2 books+
Max Discount: $210 CAN
Coupon Code: JULYOFFER
Expires: 31st, July 2011
Blurb is one of those rare places that you have the option of making a text based book at. That is why I am currently using Blurb to compile some writing I have done and finally stick it in a book of sorts instead of just in sheets of paper in the bottom of a shoe box. I really want to take advantage of this offer, however I have about 50 more pages to type in and major editting to go through, so I will probably wait for the next coupon before I print.
Last time we mentioned a Blurb coupon here is what Mooser Laureen said:
I've tried many different programs for digital scrapbooking (and book making) and this is definitely one of the best ones out there! Quality product and easy to use program that you download on to your own computer… you don't need to worry about where your photos are being stored out in cyberspace. A bazillion thumbs up. By the way… I believe they now have their Canadian printing shop open, so that books don't take very long to arrive.