Blue Nile Promo Code: $100 Off $200 (Expired)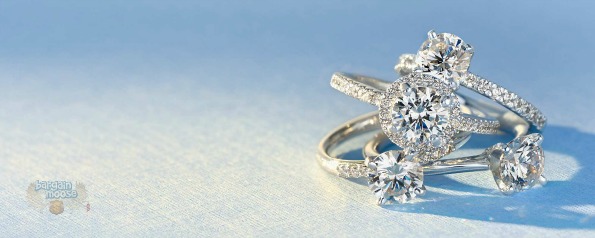 Blue Nile has a fantastic coupon code out there that gives you $100 off your $200+ order, so if you are in the market for jewellery, now is the time to save a bundle in the process.
Click here to shop @ Bluenile.com/ca now
Coupon Code: SV100YM5FM (Expired)
Discount: $100 off $200
Expiry: 17th September 2014
While I always love discounts and coupon codes for $$ off, you really can't outdo $100 off. That's a huge bonus! You can use this on any item as low as $200 or for the higher priced items in the thousands. Either way, you'll keep another $100 in your pocket.
I rarely buy myself jewellery. The only time I will is when I go on vacation and want to remember the place I traveled to and the jewellery will remind me of those memories. I prefer to get it gifted to me so it is special and reminds me of that person. I also love gifting it for that reason. My 10-year wedding anniversary is approaching and while I don't encourage my husband to spend outside of our budget, this is a special anniversary. While I can't get an award or a medal for making it the first 10 years of a marriage, I think a small piece of jewellery would be very special. Since we love saving money, this coupon code would be perfect for us to save money on something we wouldn't typically spend on. It is a nice incentive ;)
I think this mini sapphire circle pendant is beautiful and not something I'd balk at getting. Since I have three boys, I feel like the blue signifies all the male presence in my life. Plus the circle is eye catching. This item is originally priced at $250, but when you add the coupon code, you'll pay only $150! What is really great about Blue Nile is that show you the duty costs at checkout and it gets added to your total so you know exactly what you'll pay in duty making your decision to buy as informed as it can be. This coupon actually reduces your duty along with the purchase price of jewellery, which means it is worth even more than $100. My duty for this pendant came to less than $10, which is actually less than you'd pay in most provinces for GST.
Blue Nile offers free FedEx priority shipping on a $200 purchase, but when my total came to less than that amount with this coupon added, the free shipping still stuck, which is a very nice bonus!
Don't forget to check the Blue Nile page for more coupon codes before you shop.