Bargainmoose Contest: Win One of Two $60 Gelaskins Gift Vouchers!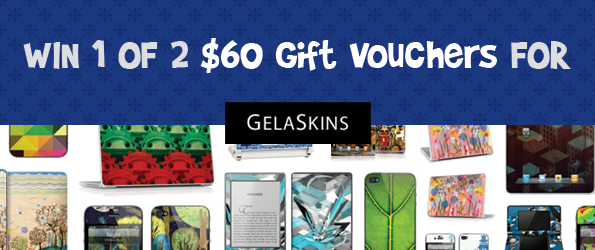 * Expired - winners were  Marie and Cassie *
Here on Bargainmoose, there a couple of companies that really stand out by having both excellent products and excellent customer service. In our opinion, Gelaskins is one of those companies. We've mentioned them here quite a few times over the last few years, and we've always enjoyed supporting this Toronto based store. And they're supporting us too, by offering two Bargainmoosers $60 each to spend at their online store!
Almost everyone has a cellphone or laptop, so I think these gift vouchers would come in handy for a couple of the Bargainmoosers who might like to customise their devices. Gelaskins sell a huge range of skins and hardcovers for your devices, and you can even customise your own designs now too.
Prizes: 2x $60 Gelaskins gift vouchers
How to enter:
Click through to Gelaskins. Then, in the comments below, tell us what device(s) you would skin if you won a $60 prize
Rules:
Canadian entrants only
One entry per household
Contest ends 26th June 2012
Don't forget, that if you're making an order for Gelaskins, there's a Bargainmoose exclusive Gelaskins discount code for an extra 10% discount.
Good luck Moosers!