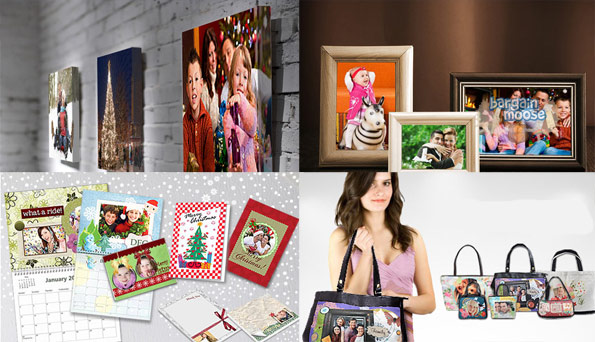 Over on our deals forums, mooser Bargainista has been posting a few Artscow coupon codes. They're a Hong Kong based site which I've posted about here on Bargainmoose in the past, and ordered from them many times. They do Canadian shipping on all their orders, though shipping can be a tad slow. But the prices are excellent, and they're well worth the wait.
Here's a run-down of a few of the deals and all the prices shown here include the shipping:
Coupon Code: CALENDARS2 for Wall Calendars
Discount: 6 x 8.5" for $6.99 shipped, 8.5 x 11" for $8.99 shipped
Expires: 25th December 2011
Coupon Code: STRETCHCAN
Discounts: Deals on Canvas
16x12 $15.99
11x14 $13.99
10x8 $9.99
8x8 $8.99
6x6 $7.99
Expires: 31st December 2011
Coupon Code: DISCOUNT25P
Discount: 25% off non-print items
Expires: Unknown
Coupon Code: PRINTS30
Discount: 30 5x7 prints for $2.99
Expires: 20th December 2011
Coupon Code: FSVIPUSER
Discount: Free shipping on $10 spend
Expires: Unknown
Coupon Code: 6X6BOOKS
Discount: 6x6 photobook for $3.99
Expires: Unknown
In the past, I have ordered photo books, prints, custom wash cloths, mouse mat and more from Artscow - they're a great store to bookmark. Even if you don't need anything right now, think of them the next time you want to order a custom photo gift.