Amazon: Tim Burton's Corpse Bride DVD only $3.97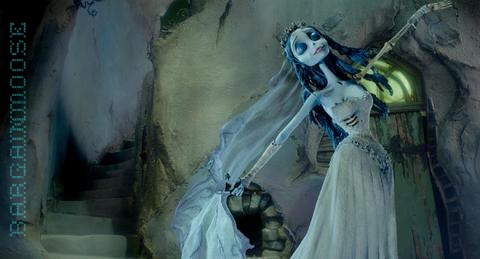 Hello! Isn't that cheap? So the retail price of the Corpse Bride is $18.70 on Amazon, and they have it on sale for $3.97. Truly, you can believe your eyes. That is 79% off! Really, do I have to say anymore?
I guess I could say I have never seen this movie, because I haven't. People have told me it is very good, not sure if they meant the animation or the story line or both. I have seen and did enjoy Tim Burton's other works like Sleepy Hollow, 9, and Alice in Wonderland. Totally adore Alice in Wonderland!
Have any of you seen the Corpse Bride? Did you like it?