Amazon: Get 3 Twilight Saga Blu-ray Movies for $40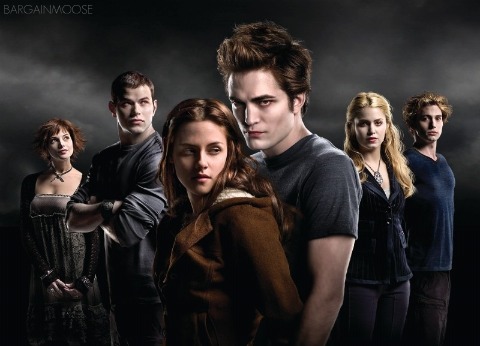 Wow. Blu-Ray DVDs have gone down in price substantially... and sparkly vampire lovers everywhere can benefit! You can collect Twilight, New Moon and Eclipse all on Blu-Ray and only spend $40!
All in Blu-Ray, and all 3 for $40. Or if you are missing one, you can bring your collection up to date while you wait for Breaking Dawn.
So, who wants to admit they like this series? :-D
I'll volunteer. Though it wasn't the greatest piece of literature known to mankind, I have read all the books and have seen Twilight and own the Blu Ray. I have the Blu Ray of New Moon but haven't seen it yet. But then again, I am a vampire lover of a way-back... I own Dracula with Bella Lagosi... and nothing beats that! :-)