Amazon Canada: Xbox 360 250GB Holiday Value Bundle Only $150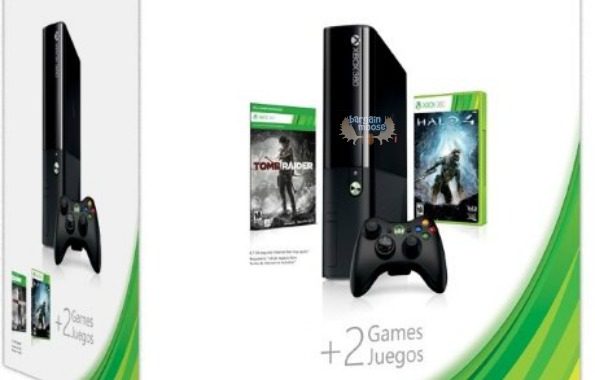 Start shopping for Christmas right now with this hot deal! I don't know how long it will last so don't wait until you get home to ask your husband. Right now Amazon is offering the Xbox 360 250GB holiday bundle for only $149.99, with a regular price of $299.99.
This deal is hot! I'm going to do a few price comparisons for you to show you how hot it really is. Other stores selling this exact bundle include: Staples for $249.99; Dell for $299.99; sold out at Walmart; $299.99 at Microsoft Store and Newegg has it for $249.99. Other stores have it, but no one can compete with the price it is at The Source. The only exception I found was The Source, but they are sold out online.
What this package includes is the Xbox 360 E console with a 250GB hard drive, built-in wi-fi, the wireless controller, one month of Xbox Live Gold plus the games Halo 4 and Tomb Raider.
As another comparison of price, The Source is selling just the console itself for the exact same price.
While my kids were gifted a WiiU last year and love it, there is also something about Xbox that they love. I think the games are a bit old for them, but that's ok, because my husband loves these shoot-em-up games and my oldest can play it when he is a little older. This price is really provoking me to get them this as their larger present for Christmas and it is quite the difference from the few hundred that was paid for their video game console last year.
I don't have to bore you with reviews, as if you are a gamer, you'll know everything you need to know about Xbox and the included games.
Shipping is going to be free on this item as well.
If it tells you it is sold out or a different price, continue to check back as it seems it goes back and forth on price.
(expiry: unknown)