Amazon Canada: WWE Survivor Series (2012) Blu-Ray Was $35 | Now $4 *HOT*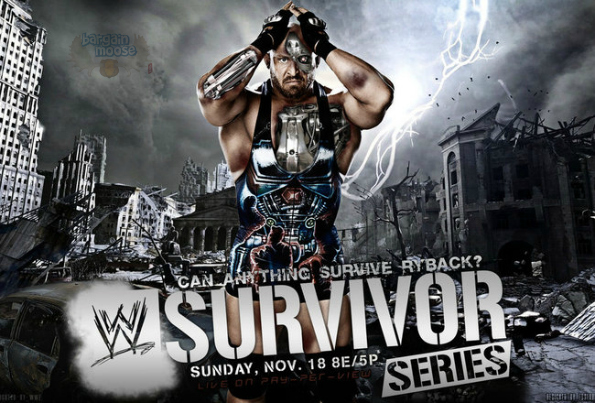 I do not know known much about wrestling but I do know a good deal when I see one. The Wwe Survivor Series (2012) on Blu-Ray is discounted from $34.99 down to $3.99 at Amazon Canada. The series is temporarily out of stock but you can still order and Amazon will ship when it is restocked.
You are going to get directed to this set at a different price by a marketplace seller. So here is now to find this deal:
look at the right hand column - beneath the 'add to wishlist' button
First link will be: "CDN$ 3.99 & FREE Shipping on orders over CDN$ 25.00. Details Sold by: Amazon.ca"
Click on the 'add to cart' button.
Score!
When you mouse over that, it will tell you that delivery will be on one to four months. I hope you are not in any rush!

This is what the deals like! As you can see, this is a pretty great deal with nearly 90% off your order. Of course, if you just buy this then you will have to pay for shipping but add this on to another order and receive free shipping on $25 or more.
I price compared this series anywhere else I could find it. First of all, even in the Amazon Marketplace this series is selling for $14.89. On Walmart Canada, I found the same series in Blu-Ray for $32.47. Amazon.com sells the series for $14.89 USD. There is no doubt in my mind that this is an excellent deal - I expect it to go fast!
All that remains now is to figure out what this is! The WWE's survivor series started in 1987. It is usually a pay-per-view series that annually rings in the holiday season. Usually, the WWE Survivor series features the biggest names in wrestling!
I am pretty tickled about this sale price. Not only is this a good deal on the WWE series, it also comes in Blu-Ray instead of DVD. That is added value. I checked out a couple other WWE series on Amazon (in Blu-Ray) and they are $18 and $32.
(Expiry: Unknown)