Amazon Canada: Winnie The Pooh Blu-ray + DVD $14.83 (Save $5)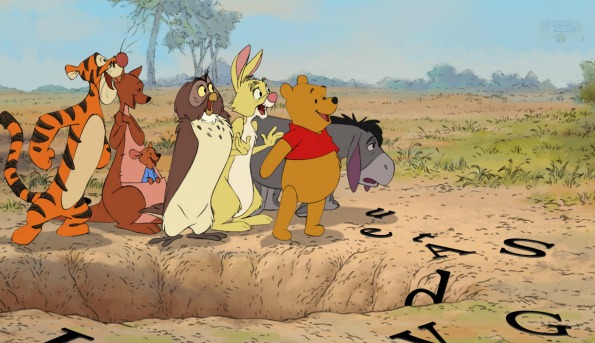 I have had this movie in my Amazon cart for months just waiting for a price drop, and it finally happened! Get the latest Winnie The Pooh [Blu-ray + DVD] movie for only $14.83. It is regularly $20 and has actually been priced at $19.99 for ages, so this drop of 26% is very welcome.
Yup - I am thrilled about Winnie The Pooh. Honestly, I already owned this exact version, which has both Blu-Ray and DVD copies in it. However, the case is a DVD case meaning it is bigger than the usual Blu-Ray case, so if you like uniform height this might throw you off. Getting this copy is totally worth it though, compared to the one with the blu-ray case and the digital copy: it is $15 more. Why pay $15 more just for a shorter case (that is blue) and the digital copy? It is silly.
Now, as I mentioned I already owned this movie. I don't remember if I lent it out or what, but somehow my Winnie The Pooh copy has wandered off never to be found again. I held off replacing it because I wanted a deal, and I also thought that when we moved we might find it: Nope. The good tweezers and my Winnie The Pooh are lost in never-never land.
I love this movie. It is the perfect relaxation movie after a brain-killing day of work or studying. I just re-ordered my copy and can't wait to receive it!
Get free shipping on orders of $25 or more.
(Expiry: Unknown)