Amazon Canada: Six Feet Under Only $63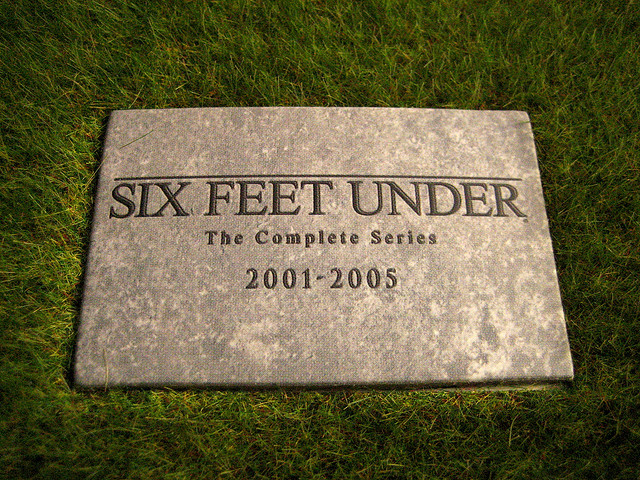 Amazon Canada has a hot deal on the complete series of Six Feet Under. With a regular price of $174.99, it is now $62.99. If you haven't seen this series, you are definitely missing out as it is one my most favourite television shows.
Six Feet Under stars Michael C. Hall before he was the iconic Dexter. The show is about a family who runs a funeral home and the complexities that go along with living surrounded by death each day. I always loved the way they'd start the show with some very ironic death that would already have you on the edge of your seat. The entire show will haunt your dreams (in good and bad ways), but it is so dramatic and well done that you probably will have to order food in for a week, as you won't want to leave your chair to stop watching every episode in the complete series.
As I always say, don't just take my word for it, check out the reviews. There are 39 reviews with a total of 4.6 stars out of 5. This is because 31 of the reviewers gave it five stars. That is a pretty great rating. One reviewer called it "the epic masterpiece of modern time (and television)". Another said it was the "best thing I've ever seen on television".
Since this show has come out, there have been some new shows I love just as much like Shameless, Dexter and Breaking Bad. But at the time it was released, nothing could compare to getting my Six Feet Under fix. I would classify it at the same league as Sopranos.
Since you spending over $25, Amazon will ship this series to you absolutely free. It doesn't look like many stores sell the complete series, so I couldn't price compare, but the cheapest that I saw it was at Costco, where it was about $10 more.
Photo credit: Brad Smith
(Expiry: Unknown)