Amazon Canada: Robin Williams Films Under $10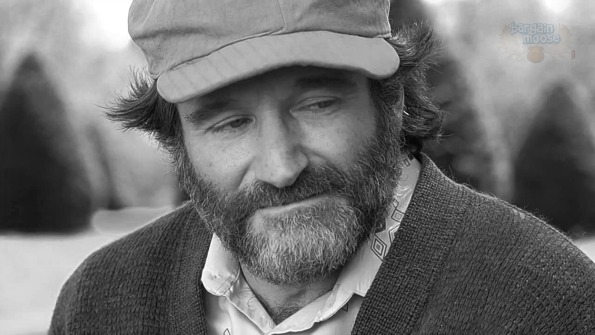 Robin Williams has long been one of my favourite actors. There is something about his warmth and how beautifully expressive his face is that just endeared him to my heart as a child no matter what the movie. I recently was looking for some of his films as I realized my collection is sorely missing the Robin Williams touch. I found a stash of DVDs and Blu-rays on sale for under $10 that I thought I would share with you.
I am trying to upgrade my collection to Blu-Ray, so the following movies are first on my list to check out:
Okay. Mrs. Doubtfire is brilliant and I don't know anyone that would say otherwise. I have heard really amazing things about Robin William's acting in One hour Photo, so it has been on my list of movies to watch for ages. The start is rather slow though, if I recall correctly. Reviewers really sold insomnia short. I enjoyed that movie and found Williams playing the villain both refreshing and tantalizing. I was surprised to see his name on Happy Feet, as I did not know he did voice work for the movie! I think I need to see those movies now.
Here is a list of the DVDs on sale as well.
People argue that Good Will Hunting was Robin William's finest film. I have never seen it (again, that list), but it is certainly one of his most famous roles. The rest of these movies I am not too familiar with so if anyone wants to chime in with their recommendations, just drop us a line. I was actually looking for the dead Poet Society, which you can find for $10 on DVD or $14.97 on Blu-Ray. As a soon-to-be-graduating English major, this film feels like a must see before I get my degree.
Receive free shipping on orders of $25 or more at Amazon Canada.
(Expiry: Unknown)