Amazon Canada: Ouya Android Gaming Console & Media Server For Only $70 (Save $30 - EXPIRED)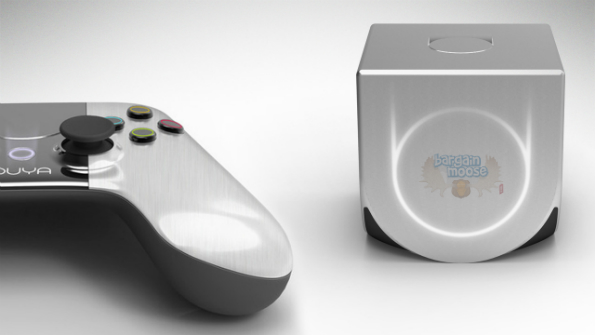 Ouya! Get it for only $69.99 at Amazon Canada!
It's normally $99.99, so you're saving $30. I don't know if this is a sale or a price drop. Only time will tell, but the console is still selling for $99.99 everywhere else. The reason I think it could be a permanent price drop is that quite frankly, these things aren't selling that great. It's unfortunate because they are actually really great little consoles. I think they are just having trouble finding who their audience is, which is unfortunate because I really think their audience is everyone.
The reason it appeals to everyone is that everyone has a game on their phone. Maybe it's just bejeweled, to play on the train to work, or maybe you're rocking some in-depth RPG action. The Ouya can play your casual games or your in-depth games. Keep in mind that it has its own app store, so not every android game works on the Ouya, but there are a lot, and some of them are real headliners.
One game in particular, Chess 2: The Sequel, is so good that Wired Magazine actually said Chess 2 on its own is a reason to buy an Ouya. Now, I suspect there is a bit of native advertising stink on this article, but regardless of that, it looks like a good game. Check out the article on Wired.
I mentioned that this is a media server too; a ton of home media server people love this thing as a media server. It runs the popular XBMC media server, meaning you can play downloaded content on your computer. No more huddling around the computer to watch a downloaded movie or show, or some family pictures.
For $69.99 plus free shipping, this is a fantastic deal.
(Expires: Unknown)