Amazon Canada: Nikon 1 S1 With 2 Lens' Only $600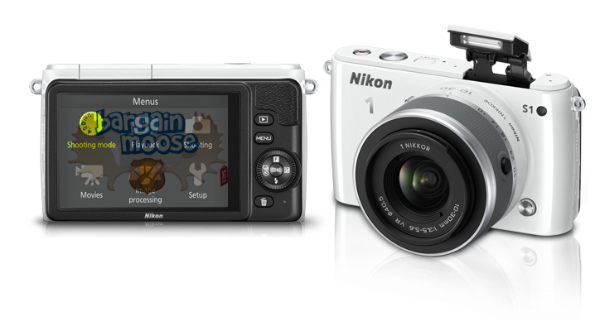 Get awesome pictures without a big dSLR from Amazon and Nikon!
This deal is a bit weird. I think something went wrong on Amazon's side, because it only shows that you are saving $3.25 on the pink camera and nothing on the Red and Khaki coloured ones. I figured something must be wrong, so I did some searching and found that this camera set is indeed cheaper at Amazon than any other place. Best Buy sells the camera and lens separately for around $675, so if you go by that price, you are saving $75 with Amazon's $599.99 price tag.
The Nikon 1 S1 is a mirror-less camera, which basically means when you are looking through the viewfinder, (does anyone use that anymore?) you aren't looking through the lens. It's essentially, to bring it way down, a point and shoot camera with an interchangeable lens. It's a cheaper alternative to a dSLR, but still a step up from the traditional pocket camera or your cellphone.
My wife wants a new camera for Christmas (yeah, I know it's August. What!?), but I don't think she wants a dSLR just because she doesn't care to fiddle with settings. A mirror-less like the Nikon 1 S1 (which has gotten some pretty good reviews) might be just the right balance of enough features to keep me happy, and simple enough to keep her happy.
(Expires: 11th August 2013, limited quantity)