Amazon Canada: Globe & Mail Bestsellers 50% Off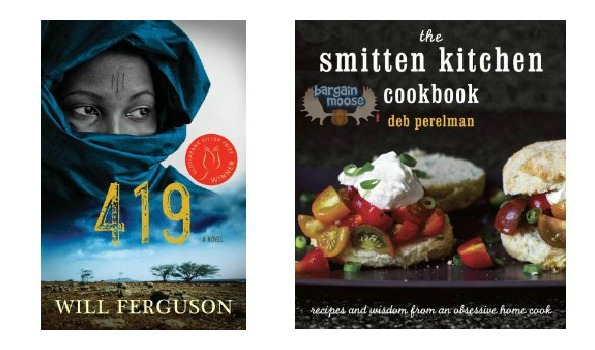 Amazon Canada offers all Globe and Mail bestsellers in paperback and hardcover at 50% off every day.
I love reading and usually get my books from the library to save money, but sometimes you really want to read a book that everyone is talking about now, so you can talk about it too. These books at Amazon Canada are actually almost cheaper than the late fees I am always paying. I also love giving books as gifts, especially ones I've read and loved, so I can share the magic that the book brought to my life. It is a great way to show you care.
Right now some of the bestsellers available for 50% off Amazon Canada include:
419 ($16), the book that recently won the 2012 Giller Prize and I honestly can't wait to read it. After getting a scam email asking for help, the author delved into the life of Nigerian scam artists and all of those scam's effects.
Check out the other 2012 Giller Prize nominees on Amazon.ca, also 50% off.
The Glass Castle ($8.75) is probably one of the most memorable books I've ever read. This book is a true story written to tell the story of the author's nomadic childhood with parents who are quite "different".
The Happiness Project ($8.75) is a motivating book by an author who set out to be happier in the happy life she already led. Organizing each month into a different resolution she performed different activities in her quest to find out what true happiness is and how to achieve it. This book actually inspired to me to do my own "happiness project".
And of course a book list can't be complete without mentioning one of the most talked about book series out there right now. The Fifty Shades Trilogy ($26.93) is an erotic love story that has been termed as "obsessive and possessive".
Shipping is free on orders over $25.
Expiry: Unknown