Amazon Canada: Dewalt 18 Gauge 2-Inch Brad Nailer Was $165 | Now $70 (EXPIRED)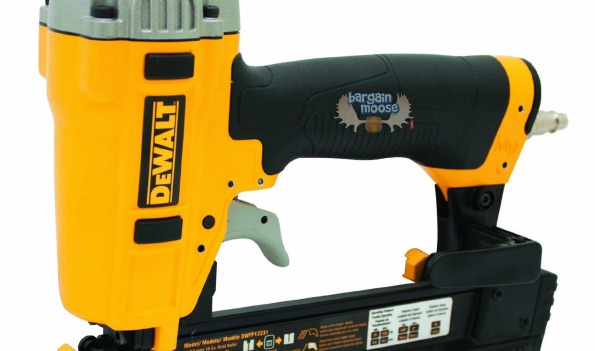 If you have been scouting for tool deals, Amazon is the place to be today. I found a fantastic and fast-selling deal on the Dewalt 18-gauge 2-inch brad nailer, which was $165.76, and now $69.99.
Amazon has another regular price on their site of $105.99, which is probably the sale price it will be after the lightning deal ends. I shopped around and found a few interesting things.
At Home Depot, they have a Dewalt brad nailer that looks almost exactly the same, but I did notice the model number is different. It sells for $349!
Again, with a different model number, Lowes sells an 18-gauge 2-inch brad nailer without the battery for $279.
I couldn't find this exact model selling anywhere else in Canada and in the U.S., I found it at a few stores, but this was still the cheapest price.
Dewalt is definitely a winning name in tools, so you know you really can't go wrong. While the other brad nailers may be a better quality model, if you only need this for occasional use and you aren't a professional, this level of model at such an inexpensive price point might be perfect for you.
Even with a low $70 price, the reviews tell that this is a quality tool that works:
Great product. I have run about 200 nails through it so far with zero misfeeds. I will be replacing all of my pneumatic air nailers with this brand.
Of course, shipping is also free as this tool is over the $25 minimum for free shipping. Because this is a lightning deal and already almost at the 50% gone point, I wouldn't wait and call around to see if this is the best price for a brad nailer. Simply get it and think about it later or you may miss out on a hot deal.
There are a few other Dewalt tool Lightning deals at Amazon right now, so take a look in case a brad nailer is just not on your list.
(Expiry: 15th December 2014)