Amazon Canada: Brother Easy Handheld Labeller Only $16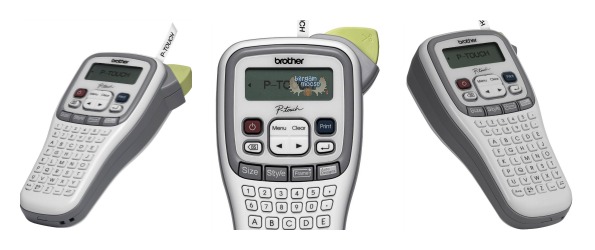 Get organized this fall with a Brother Easy handheld label maker, which is now only $15.99 at Amazon with a regular price of $39.99.
I wish they had this deal on last week when I spent $25 on a very similar label maker. This deal is going fast, so don't wait or it might sell out before you know it. I love label makers! So far I've used mine to label all the drawers in the craft centre I created for my kids in the basement. My next job is to label all of the bins I have stored in the basement full of seasonal goods and clothing that is being passed down to my younger kids, plus clothing that I'm hoping to grow into myself (by losing weight). I am also excited to use it to label all of the camping bins we are putting together for a camping trip next week so that next year, everything is ready to go. Eventually, I'll use it to label all of the crates in the garage full of tools, sports equipment and more. Once I have all of our back to school stuff put together, I can label it with the kid's names so it doesn't get lost or mixed up with their brother's stuff.
This seems like a basic label maker, with pretty much everything you'd need to label your stuff. It allows you to do special keys, save up to nine labels for using over and over again and you can also pre-design labels.
There are only two reviews and one reviewer said it uses up batteries too fast, but if you use rechargeable batteries, this shouldn't be a problem. Also, shut off the machine when not in use. I can't imagine it would drain the batteries that fast creating one label.
Amazon offers free shipping on orders over $25, so you might want to see what other deals they have on this week and combine it with this order to get the most out of your money.
(expiry: unknown)