Amazon Canada: 72% Off Winnie The Pooh (2011) DVD - Now $10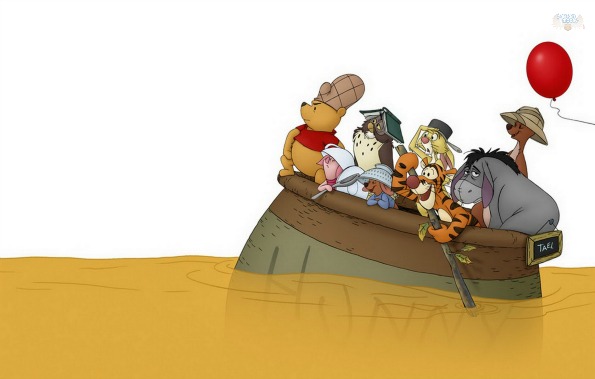 My Winnie The Pooh movie seems to have grown legs and walked away, because it has been six months since I have been able to find it. I LOVE that movie! The Blu Ray is horribly expensive right now, but Amazon Canada has the DVD on sale from $35.99 down to $10.00! That is 72% off.
Before I gush over this movie there are two negatives to this deal: 1) this is not blu ray, and 2) it could take 1 - 2 months for them to ship the thing out.
Now for the gushing. I LOVE this movie. Sure, I am a adult woman, happily married and have left my childhood behind me. Oh, wait a minute - no. I am still a child at heart. And my inner child loves this movie! There is something so endearing about Pooh, Piglet, Eeyore and the whole gang. It reminds me of reading the stories when I was a child. The humour in this movie is spot on. The argument over 'issue' and 'achoo' is fabulous and I absolutely love all the tails they find to replace Eeyore's real tail.
My husband is less enthusiastic. Perhaps because I sang renditions of 'Honey' over and over after watching the movie. I have a funny inkling that he might have had a hand in the mysterious disappearance of my beloved movie, except for the fact he is trying to help me replace it.
If you have not seen this movie and are hesitant to buy it - don't hesitate. It is a fabulous movie for the young and the still young at heart. In fact, buy a couple as gifts for your friends while you are at it.
Free shipping on orders of $25 or more.
(Expiry: Unknown)