Amazon Canada: 62% Off Battlestar Galactica: The Complete Series Blu Ray - Now $113.99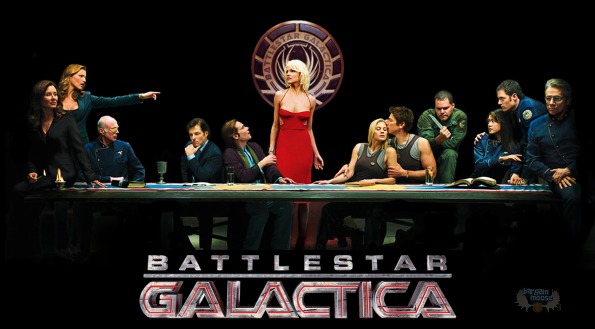 I bought this series for my hubby last year and he LOVES it! You can too! Get the entire complete series of Battlestar Galactica in Blu Ray for only $113.99! Retail price is $299.99.
This is one of those one day deals. Amazon Canada has been doing a lot of these one day deals leading up to Black Friday, and they have been awesome. If you like sci-fi shows like Star Trek, Firefly, Andromida, Star-Gate, you might just like Battlestar Galactica.
The set has great reviews on Amazon, and I totally love this geeky one:
I love this action/emotion filled series. The script and acting are so good, you can even watch it with you SciFi hater girlfriend ;-) I used to view episodes now and then, on TV or on the WEB, with commercial breaks or poor image quality...BUT, in blu ray, on a 50" full HD TV, this series is just extraordinary! A must have!
Totally a worthy buy for any geekling who loves space.
Expiry: 22nd, November 2012 because this is a 1 day deal people!
Oohhh... and free shipping too.