Amazon Canada: 50%+ Off Cat Stands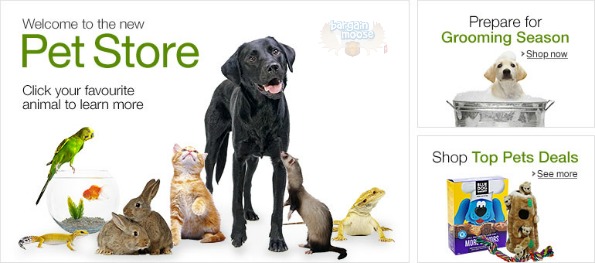 Amazon Canada has just opened up their brand new pet store! As a pet owner, I am absolutely thrilled! One of the great deals they have on right now is over 50% off three cat stands/trees/towers. Cat stands tend to be one of the bigger investments when you have a cat or cats, so I was happy to see such great prices.
The following three cat stands are on sale:
The stand I am really interested in is the Ware Cat Tower. It is temporarily out of stock but if you order now they will deliver when available. I love that it hooks over the back of a door, is easily cleanable, and collapses away for easy storage. Basically it is everything my stand is not. I'm just not sure if my rather large cat (19 lbs) could fit through the fun little holes between the levels. He would probably prefer a more traditional cat stand like the Trixie. But when it comes to replacing his stand... I get the final word!
Surprisingly... these stands still all qualify for free shipping on orders over $25. Sweet!
(Expiry: Unknown)