Amazon Canada: 39 Clues 10-Book Set Only $75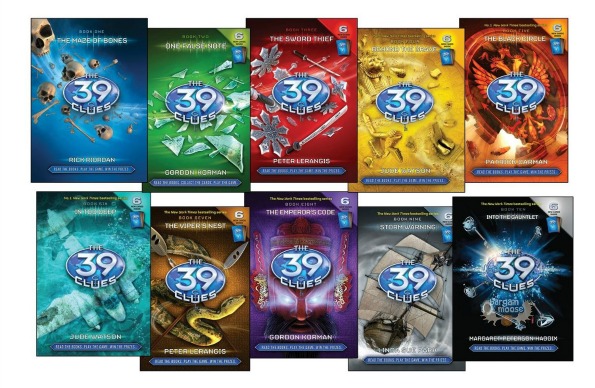 Amazon has a great deal on the 39 Clues 10-book hardcover set. Now only $79.45, was $158.90. Chapters has this set for $99.63, so Amazon definitely has the best price.
My mom actually just bought this set from Amazon for my oldest son's birthday. He loves the 39 Clues, even though he's only read one book at school. The set was even better than I thought it would be. All the books were hardcover and the entire box was heavy. They all come with trading cards, which can be used online to reveal clues, I'm told. My son was in complete awe of this set and he loves it so much, you can't even talk to him when he's reading the books. I love that he tunes out like his mom when he gets into a book.
My son will be eight soon, so these books are perfect for the age seven and up crowd, and make a great gift idea. Maybe $80 seems like a lot to spend on a set of books, but I think it is well worth it, and my younger sons will be able to get these passed on to them if my oldest lets them go.
Shipping was free and my mom used Amazon Prime to get it there the next day!
(Expiry: Unknown)