Amazon.ca Canada Day Deals: Movies & TV up to 65% off, & More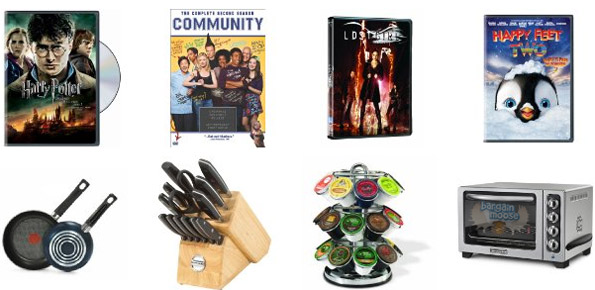 Over on Amazon.ca, they've got a special promotion running for Canada Day, with discounts in various departments. Here's the link to the main sale and then the links to the other departments too:
Some of my picks:
Paderno 4300-11-01 Artistry Cookware Set, 11-Piece was $599.99 now $199.99 - it's really worth paying a bit extra for a great set of cookware, especially if you love cooking and are in the kitchen a lot. It's one of the first things I will be investing in when I move house next month - a proper matching set of pots and pans, instead of the random collection of bits and pieces that I am using just now!
Canada: An Illustrated History paperback book was $34.95 now $17.48 - this would be a fantastic coffee table book. On Amazon, you can use the "look inside" feature to see some of the content - there seems to be some superb pictures in there.
The Big Bang Theory: The Complete First Season was $37.48 now $17.99 - one of my favourite TV shows lately! I love Sheldon in particular. The only thing I don't like about this show is the canned laughter - it can be quite over the top in some scenes.
There are a ton more items in this Canada Day sale at Amazon, it's worth a browse. And remember, any orders above $25 get free super saver shipping across Canada.
Want to win a $100 Amazon.ca gift certificate? Enter their contest on Facebook. :)
(Expires ?)